Hello,
when you compare TeamSpeak 3 with TeamSpeak 5, you don't know in which channels you can view.
So you don't have the ability to see the users in channels in TeamSpeak 5.
My suggestion in this suggestion would be not to change anything in the design, but to add a small info on the right side.
Example:
Visibility: True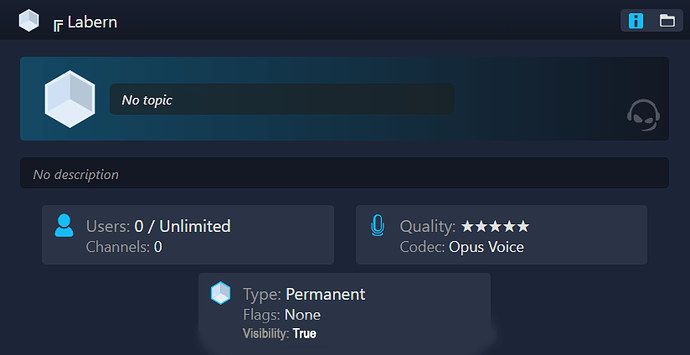 Of course the visibility function should be based on a boolean (true, false).
Do you have other suggestions or do you think that this feature is not relevant?