I use TS3-NodeJS-Library and I'm trying to get the total number of people in the channel with method teamspeak.channelList(). In most cases, it gives me reliable data, but with one channel the problem!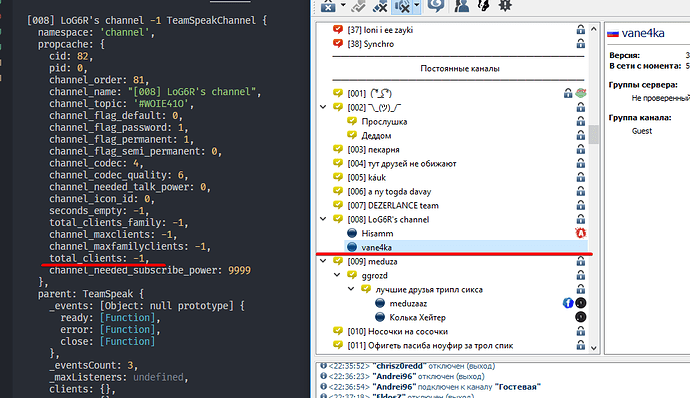 When I have two clients in the channel, it gives out information -1, did not find information about this problem on the Internet, did someone meet with it?
P.S I suggest that the forum team create another communication thread for people with such issues in various popular libraries. TS3-NodeJS-Library, ts3phpframework, py-ts3 and etc.