I hope, yes! Or simply update the current app to a new one.
I support this!
Stupid character limit.
Lets first define the desktop, but a new mobile would be awesome.
We also need a new TS App because the old one hasn't got the global chat feature like the new All-New-Teamspeak has got it.
You will be getting a brand new iOS as well as Android app.
Before waiting for a long time for a fully functional new TeamSpeak app I would suggest to create one just for the new global messaging so we can access these chats on the go!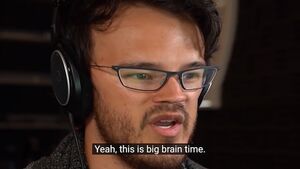 100% agree the current one looks outdated
There is nothing like waiting for a new design.

Will the new app cost anything? Because the TeamSpeak 3 app costs a bit
Sir the app should be free for all so your app can be widely used by as many users as possible.
I hope, when it costs. It is only a upgrade from the TS3 Client. And costs only for new users
I would actually like it if there were two apps. And everyone who bought the TeamSpeak 3 app will also get the TeamSpeak 5 app. I just don't know if that's possible.
I personally think that we get a TS5 App but before that the TeamSpeak 5 Client have to be released.
New apps will both be free as far as I am aware.
Great News, this will certainly raise up the community activity and make TS more interactive.
Will be the new app for free or at least free for the users who already bought the current app or will we need to buy the new one again?
They will be free so all can enjoy them!