Hello,
I have an issue, i had ts3 server hosted on VPS on CentOS 7 inside docker - it was made by guy i lost contact with, and becouse i didnt know anything about managing docker i decided to migrate server to Ubuntu 18.04 - i installed fresh teamspeak than i copied all old files into fresh instalation directory :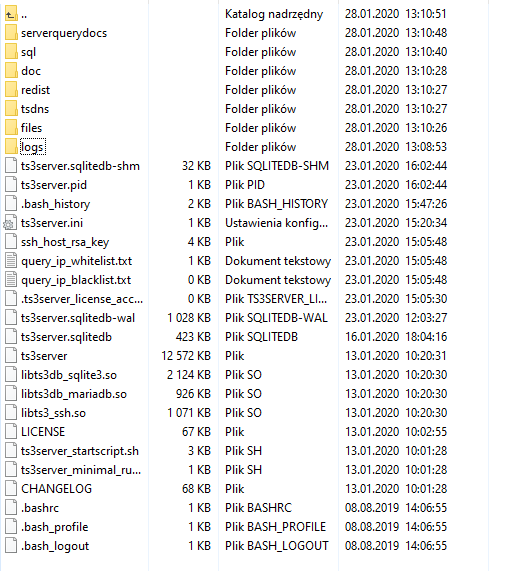 Server is working, i can connect, channel system is good, thing is i cant manage premisions becouse of database error, i cant add or remove groups, i cant edit groups i cant even create new one group, everything i try to do i get database error, new people that havent been on my teamspeak (new identities ) cant also connecnt becouse server cant add guest group becouse of database error. Is there any way to fix it ?
Sorry for bad English.