First off, greetings!
Been using TeamSpeak for about a decade now and finally about two months ago decided to share my personal theme with other users via the myteamspeak add-on site. First time I'm publishing an add-on of any sort on the site. Normally host things myself or via GitHub.
I've made sure that all conventions for the add-on are followed, things are documented and everything else is in order.
However, even after publishing the style add-on in November of 2019 it still remains in the review process. I thought that this was due to the winter period and all but we're past that now and it shouldn't be too difficult to check a few CSS files for malicious content. Same goes for the package itself.
My question now being; how can I get the add-on out of review hell? Seems like it's only going to sit there longer and I really want to finally have it published so I can share it with the community in a feature post. It doesn't seem like there's an adequate contact option for the add-on process and I am not sure if certain community members or developers/employees of TeamSpeak verify these.
For those wondering what I am trying to officially publish: The first is my personal TeamSpeak theme and the second is the Hivecom community theme. Wanted to make both of these available because I find they're on par with other high quality themes out there and surely someone else might want to use them as well

Here's a preview of both themes for those wanting a quick look in advance.
NekoSpeak Theme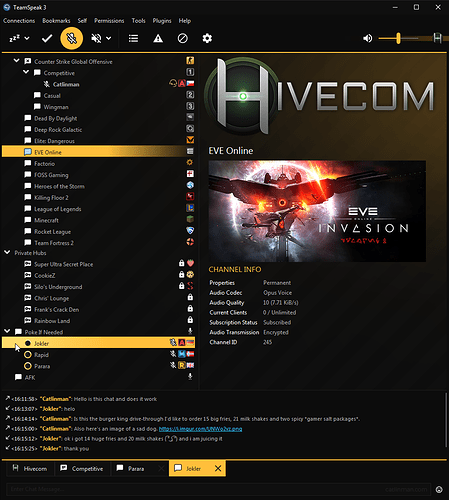 Hivecom Theme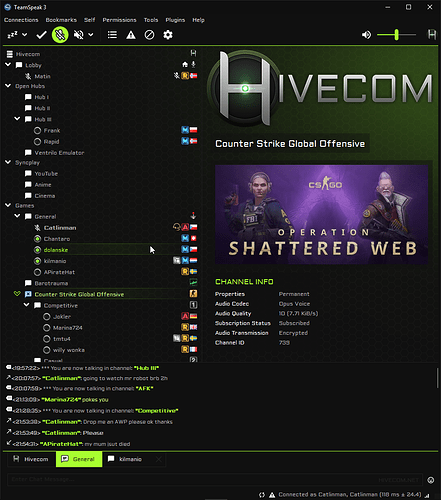 Furthermore, for folks in the Hivecom community it makes it a lot easier to install and use the theme, if it's synced with their TeamSpeak identity via myteamspeak.
If anyone has some information on how I can get things reviewed and published faster, I'd be extremely grateful!